On October 18th, he was 21 months...

that's 1.75 years!

Oh my gracious, my baby boy is getting closer to TWO!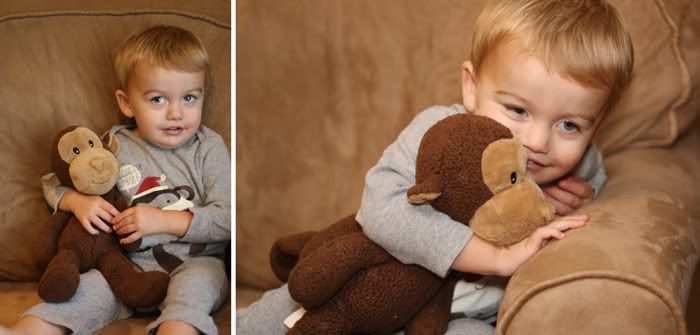 *Yes, he's wearing Christmas jammies! I bought them at a consignment sale in August thinking they'd fit in December. Decided to start using them now, because they will be SHORTS come December :) Right now, they're just capris! HA!

Some of your new words:
apple, football, tower, school, cup, block, down, bop (sucker)
You love
... playing with cars on the back driveway, talking on the phone with Kylie and Emmy, watching football with Daddy, going to visit Gigi & Papa and Gma & Gpa, carrying around the pictures you make at school, throwing balls/playing catch, eating pizza, taking baths, sitting in Mommy's closet trying on all of her shoes, watching Elmo, coloring with crayons, asking for a cookie-cracker when you get up from your nap, and giving kisses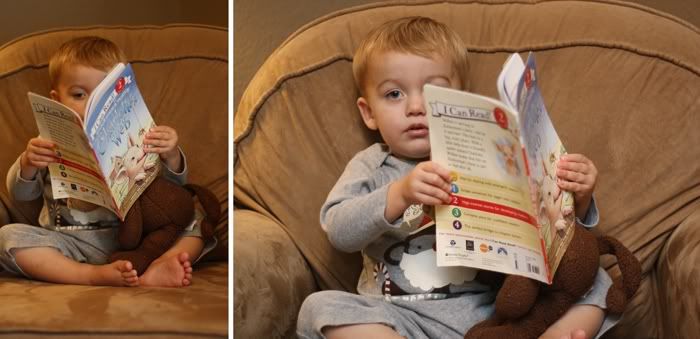 Happy 21 months, Little Bear!

Mommy & Daddy love you VERY, VERY much...
and so do many, many other people! You are so lucky!