It is
{PINK}
week at
I ♥ Faces
:honoring breast cancer awareness month.
According to the
Winfield Daily Courier
, USDA members hung the bras a couple weeks ago as part of a
Bridging Awareness with 'Bras for the Cause'
event. Over 600 bras from all over Kansas were donated and hung on the bridge by a local breast cancer survivor and her friends.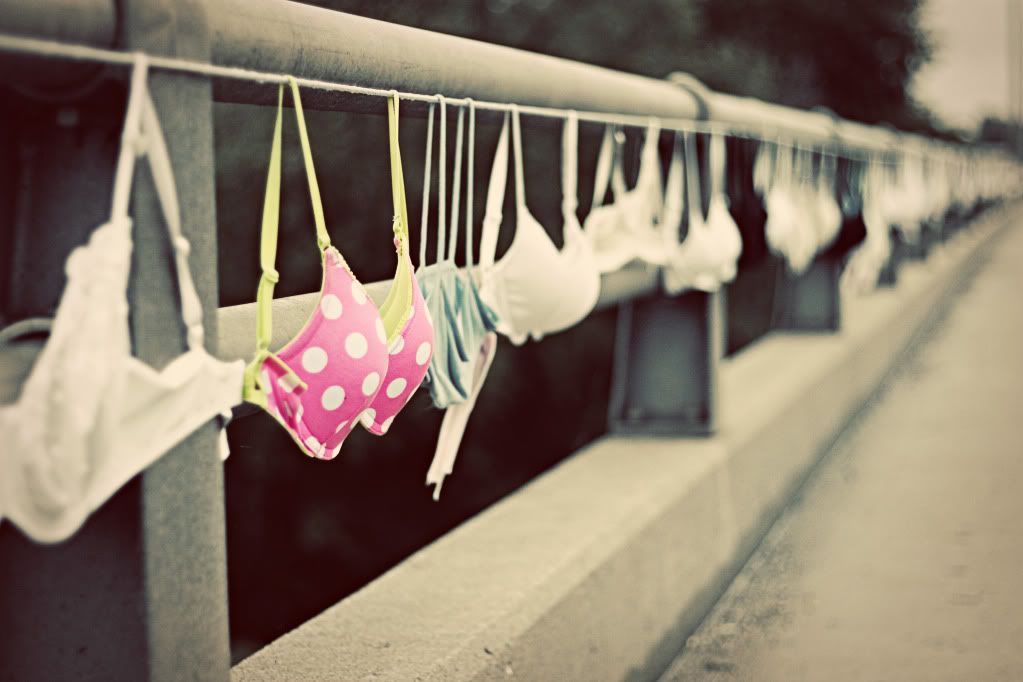 I am dedicating this weeks photo to my Grandma Patsy (Mamo). She is currently fighting breast cancer for the second time in her life. Mamo is a beautiful, spunky and strong woman, with a lot of courage. Please say a little prayer for her, and everyone who suffers from this horrible disease.