This week has been full of Halloween festivities, and lots of chances for Barrett to wear his Halloween costume. THANKS to my sister-in-law, Kim, who helped me make the chaps and vest for his cowboy costume. The Wrangler jeans and cowboy boots came from
the big consignment sale
I go to every Fall and Spring with my girlfriends. The boots were brand new when I got them, and they fit him perfectly!
The kids were invited to wear their costumes to our PAFT playgroup on Tuesday morning. Funny...Barrett, Lydia and Norah Kate were the only ones in costume. We tried to get a few pictures of them together after playgroup was over. Easier said than done!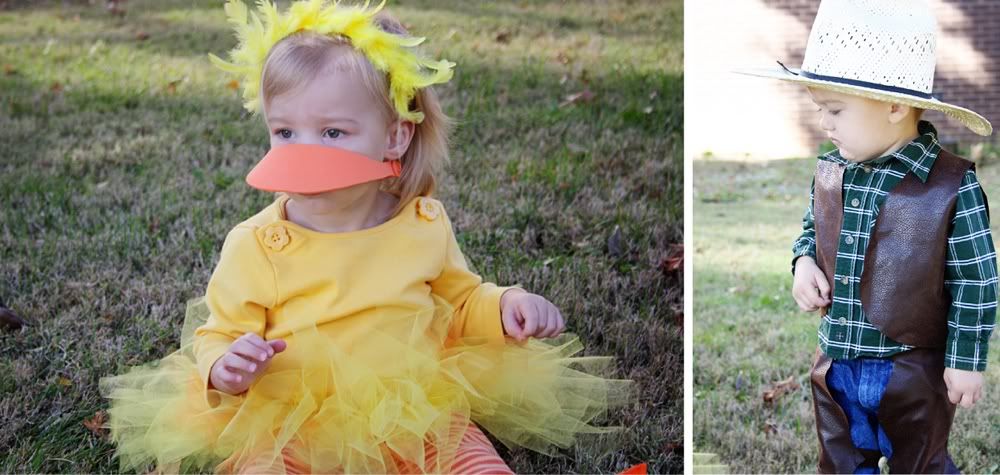 Tuesday evening was the annual Spooks Parade down Main Street. It's always a bit chaotic, but there were some super cute costumes! It's so fun to see all of the creative ideas. Barrett did NOT want to leave my hip the whole night. He's usually a momma's boy, but not to this extreme. He wouldn't even go to Mimi, Gigi, Grandma or Daddy! I was worn out by the end of the night, and not able to get many pictures. I had to hold him while we waited for the parade to start, and then carried him for 2 blocks (I think) in the parade. Lydia was out of sorts too, and wanted to be carried. I think Norah Kate was the only one that wanted to walk. After the parade, they awarded prizes to all the age groups and gave out goody bags. I love that our little town has such great events for kids and families. Hopefully Barrett will walk next year!!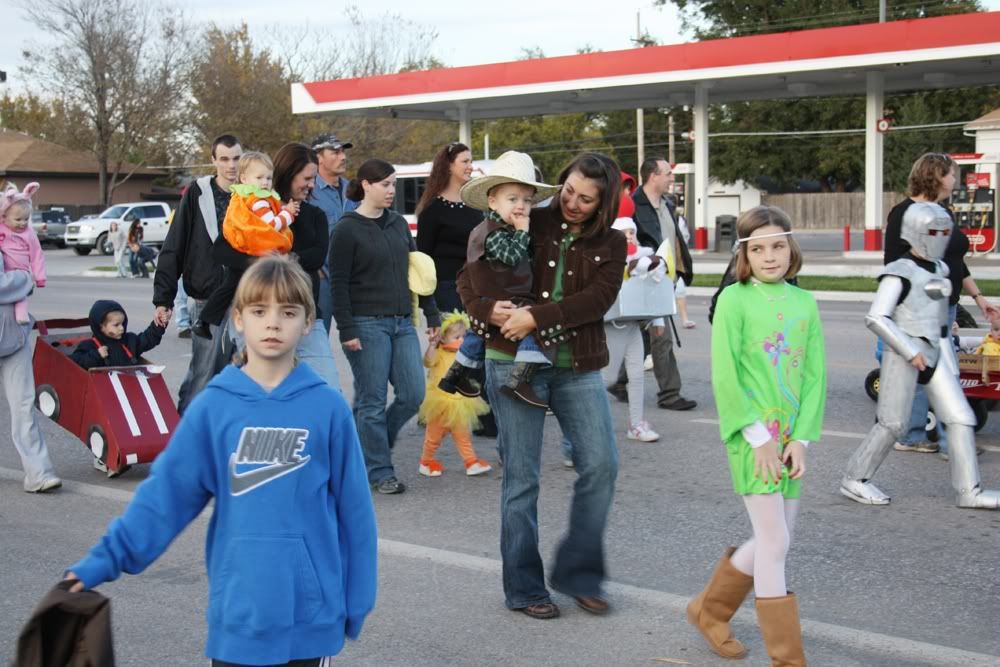 Tomorrow, Barrett gets to wear his costume to KDI (Kids Day In)/school. That reminds me, it's almost 11, and I need to pack his lunch! Goodnight, friends!
I hope to get some better pictures of him in his costume on Saturday when we set out to trick-or-treat! Happy Halloween!!!