Last weekend was our 4th (is that right, Kim?) Annual McPherson Fall family day. We have a fun little tradition to spend a day together every October. We usually visit the pumpkin patch, have dinner and hang around by the campfire. The pumpkin patch was pretty soggy this year, so we didn't get to spend too much time out there.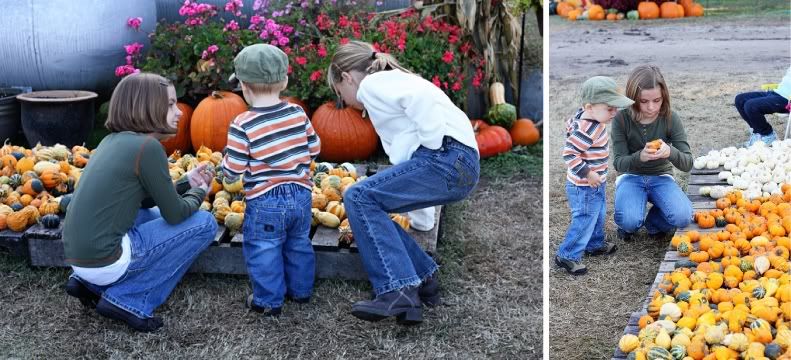 The only family picture we got at the patch...Barrett was not interested in sitting still or looking at the camera.
After the pumpkin patch, we went back to Grandma and Grandpa's for soups, cider, breads and dessert around the campfire. Barrett rode the four-wheeler with Mimi and Kylie, and roasted his first hot dog over the campfire. After it got dark, he snuggled in a blanket on my lap and we shared some cider. Ahhh...he's so sweet!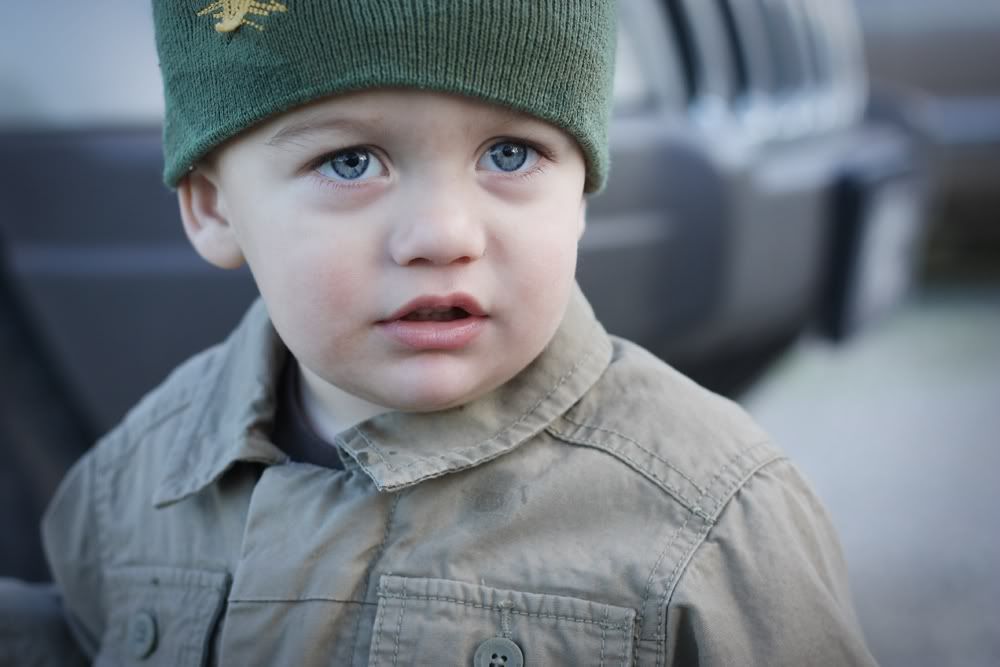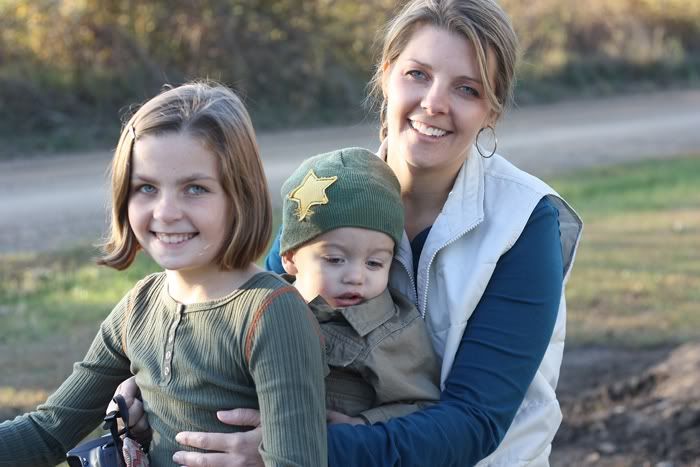 ****
On Thursday morning, we took another cold and soggy trip to the pumpkin patch. Our PAFT (Parents as First Teachers) playgroup met there, and all of the kids got to pick out a pumpkin to take home. We wanted a picture of Barrett, Norah Kate and Lydia together...but they were way too busy for that! Maybe next year?!?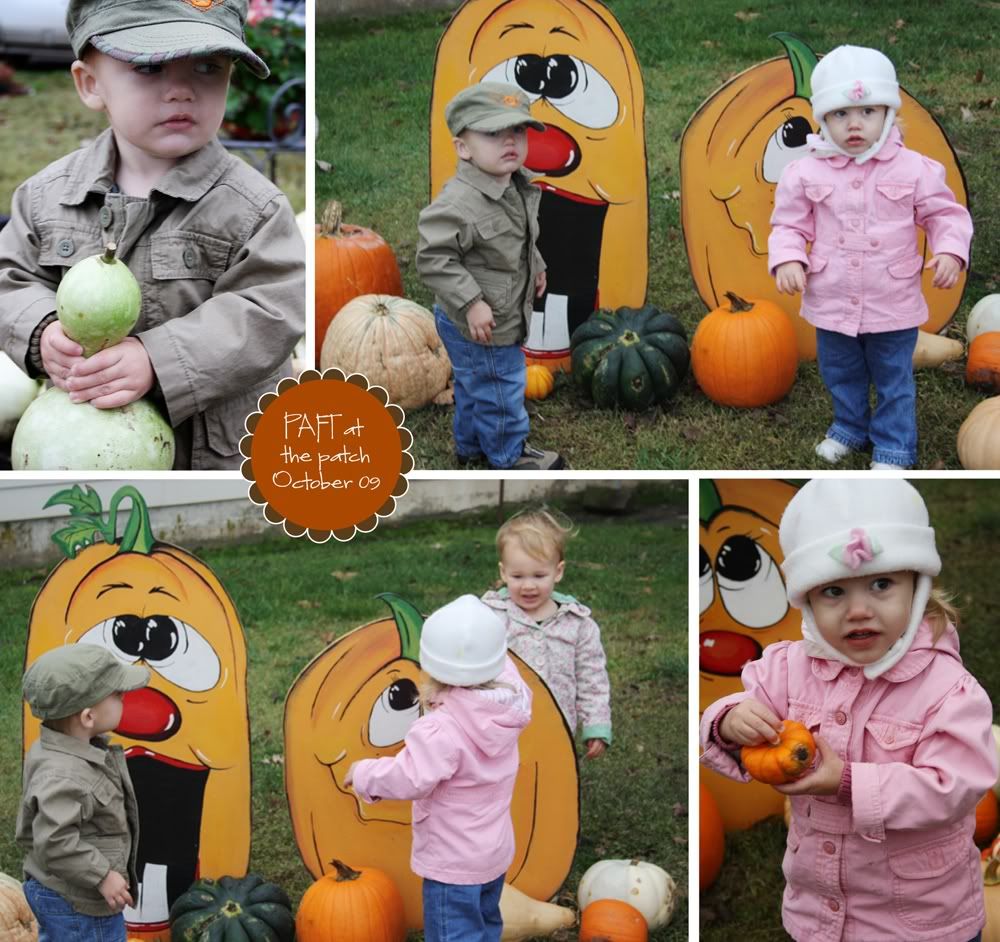 THIS is the adorable little pumpkin that Barrett picked out!



He was so proud of it, and had to show Daddy as soon as we got home. I keep it on a little bench by the front door, and he carries it around everyday. He even kissed it goodnight the other evening! I think our pumpkin adventures for 2009 are over. Next week will be busy with our community Spooks Parade, and Barrett gets to wear his costume to playgroup and school.