A few pictures of our little cowboy...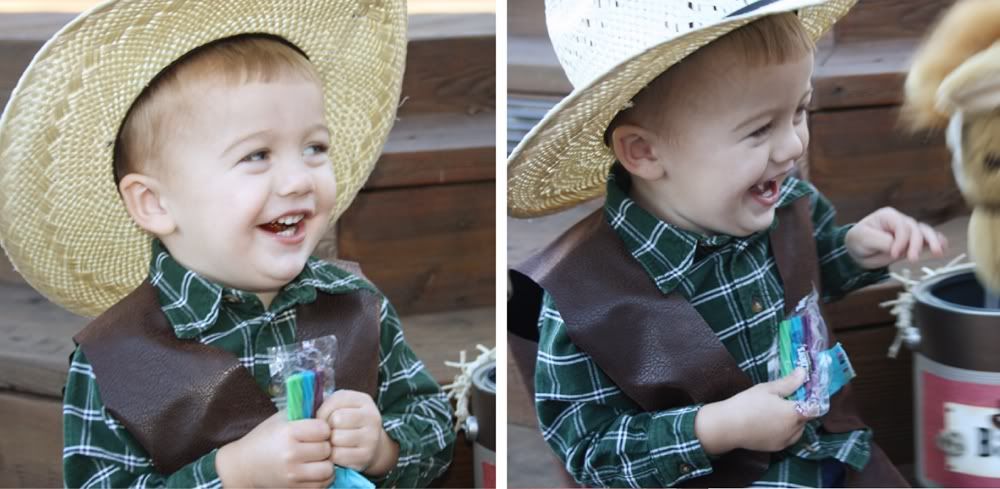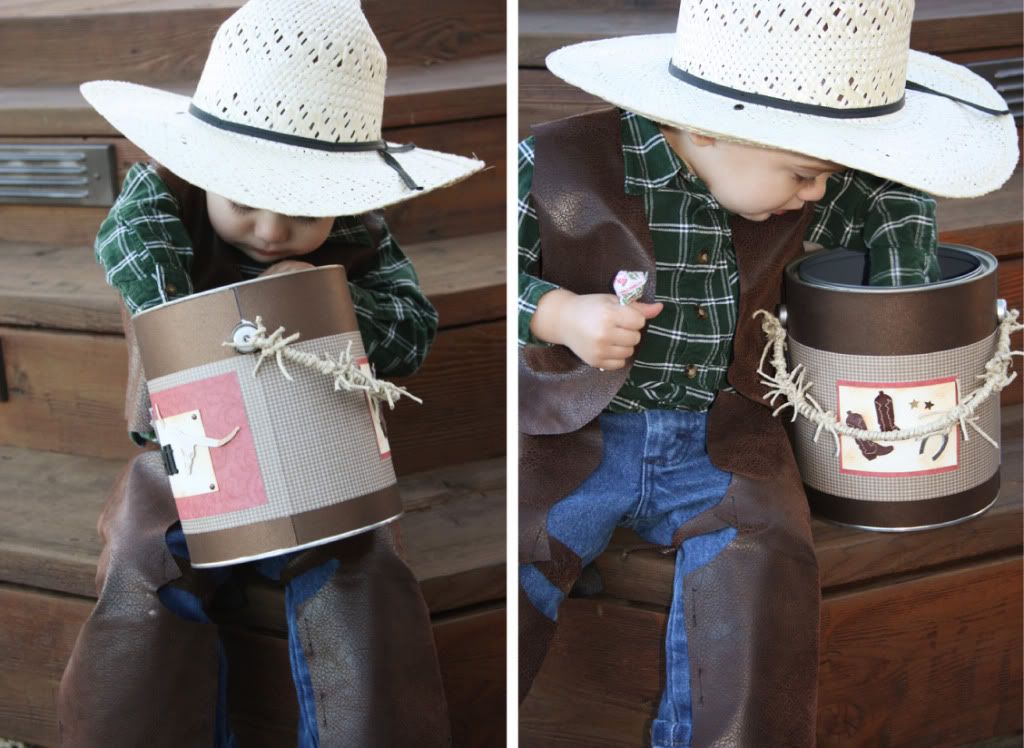 Barrett's Mimi helped me make the leather chaps and vest. I found the wranglers and boots at a consignment sale,
and the hat was borrowed from his cousin Emily.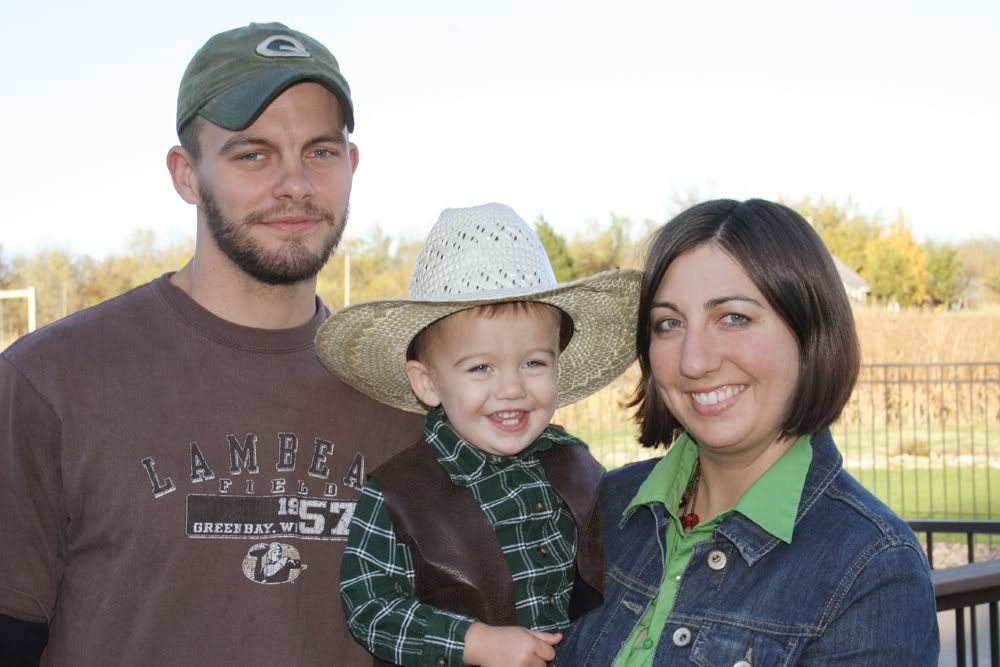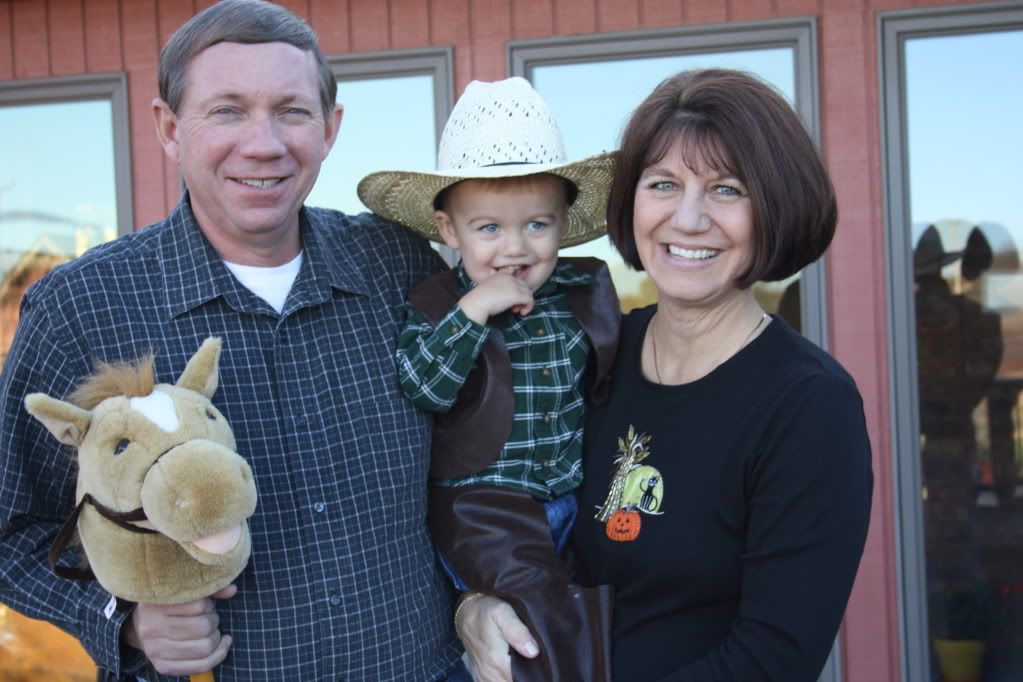 I made Barrett this little bucket on Friday. It was a little last minute, but that was when I realized he didn't have anything to carry for his candy. Kim and I had made lots of these decorated paint buckets, several years ago. I remember making one for my niece Emma's 2nd or 3rd Halloween. I even have a black, white and orange one I use every year to put our candy in for trick-or-treaters. All the ones I've made before are frilly and have lots of ribbons around the handle. So I decided to use twine for the handle of Barrett's, and I found some stickers at Walmart. It was the ONLY sheet of cowboy stickers they had, but they were perfect! Barrett loved carrying it around, and every time we'd stop somewhere he would empty all the candy out, and then slowly put it all back in. Now that Halloween is over, I'm going to empty out the candy and hide the bucket. I'm planning a cowboy theme for this 2nd birthday, so it will be used again for that!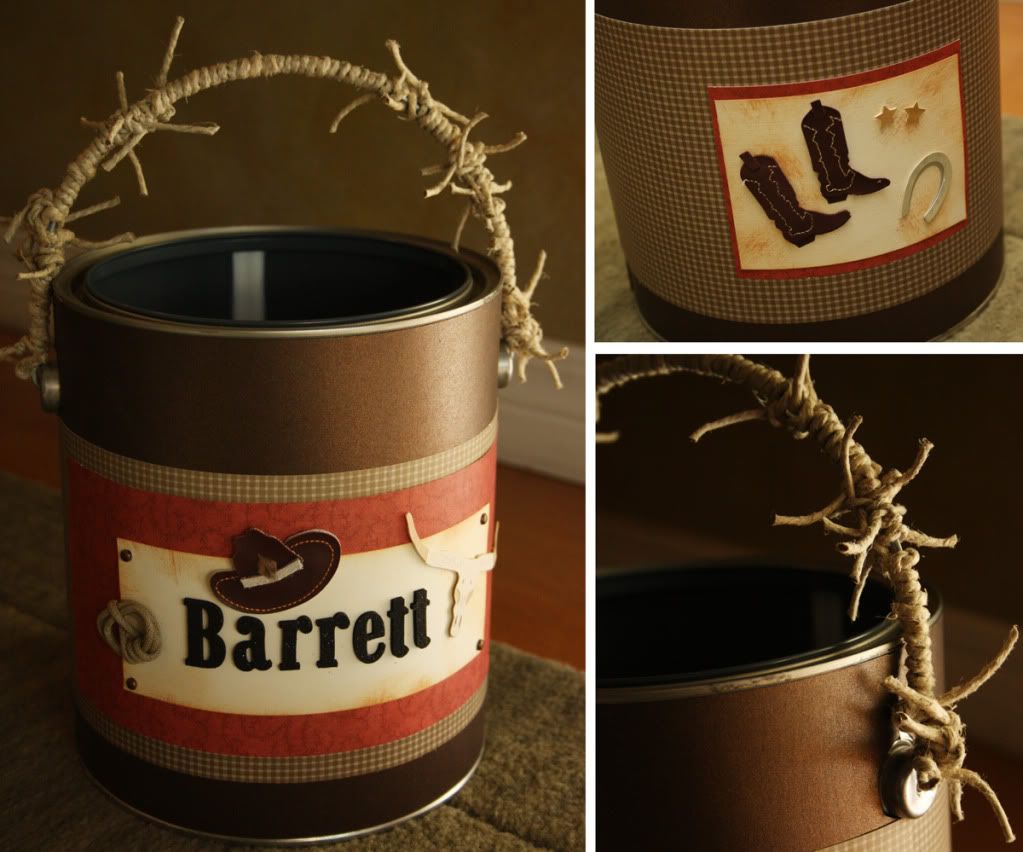 Hope you had a Happy Halloween!!
Halloween '09: Part II (the annual pumpkin carving party)...coming soon