Barrett's been feeling icky for about a week now. It started with a runny nose, then a little cough and fevers off and on. He just hasn't been himself for a few days. I hate to see him sick, but I do love all the extra cuddle time he is requiring.

I took these pictures Monday night. I was cleaning up dishes in the kitchen and told Justin to take him in and get his bath ready. Once I realized he wasn't doing what I'd asked (he usually doesn't on the first request anyway), I peeked around the corner and saw this. Justin told me, "I can't make him get up, when he's laying here so sweet like this." He was pretty sweet, but you can tell even through the pictures, that he's just not feeling well. We had our usual Monday night pizza, and he hardly ate any.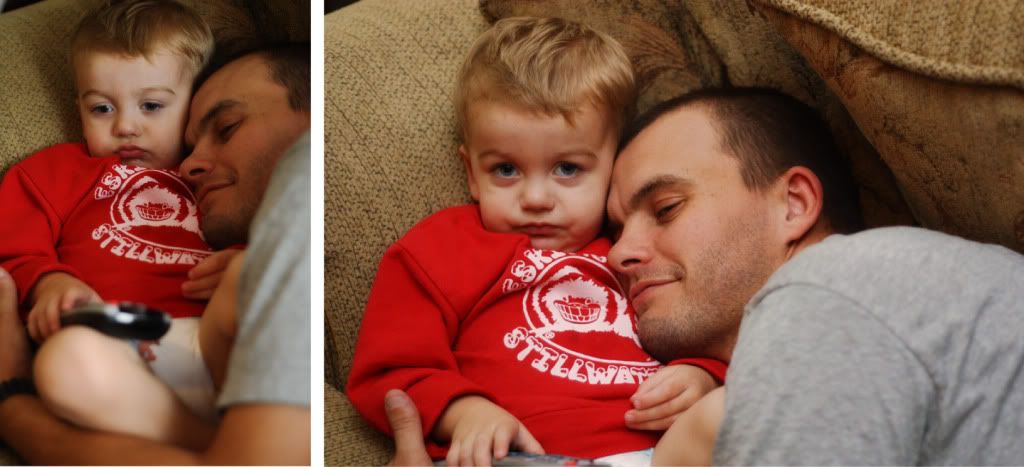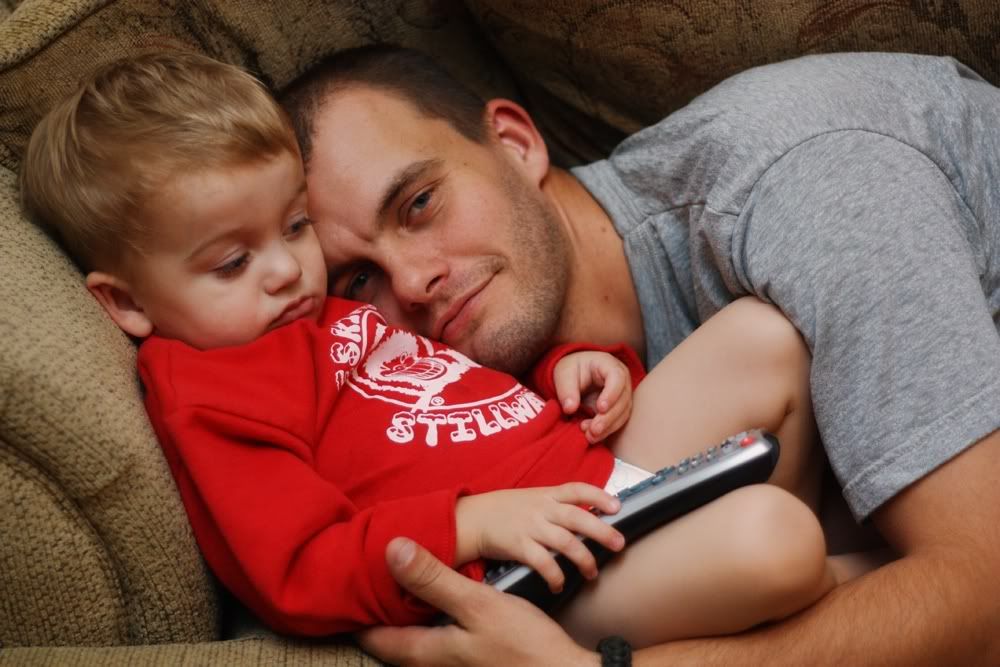 I think he seems to be on the mend now. Our doctor started him on an antibiotic Monday, that he'll take for 3 days. I want him to be feeling well for Thanksgiving!