We took Barrett bowling for the first time, a couple weeks ago. His cousin Kylie turned 11 on November 18th, and we had dinner at their house and opened presents. Then later that week, she decided she wanted to go out for dinner and bowling.
Barrett hadn't been feeling well that week, and we had stayed home from school that morning, because he was running a fever. So I wasn't sure what he would be up for. By that evening he was acting fine and was excited to go see his Mimi, Kylie and Emmy! We went out for Mexican with Todd, Kim, and the girls, and Grandma Sandy. Barrett might possibly be part Mexican, because he just loves sharing enchiladas, rice and beans with me. He ate and ate...and did a lot of chip dipping! Any toddler's favorite part!
After dinner we headed to the bowling alley. It was packed for a Friday night, so we had to wait a few minutes to get two lanes side-by-side. I could not believe they had bowling shoes little enough to fit Mr. B! They were the cutest things, and he was so excited to put them on. He had his shoes off before we even left the counter, and was wanting us to help him put on the
new
shoes. I was obviously excited about them too! I couldn't get enough pictures of them...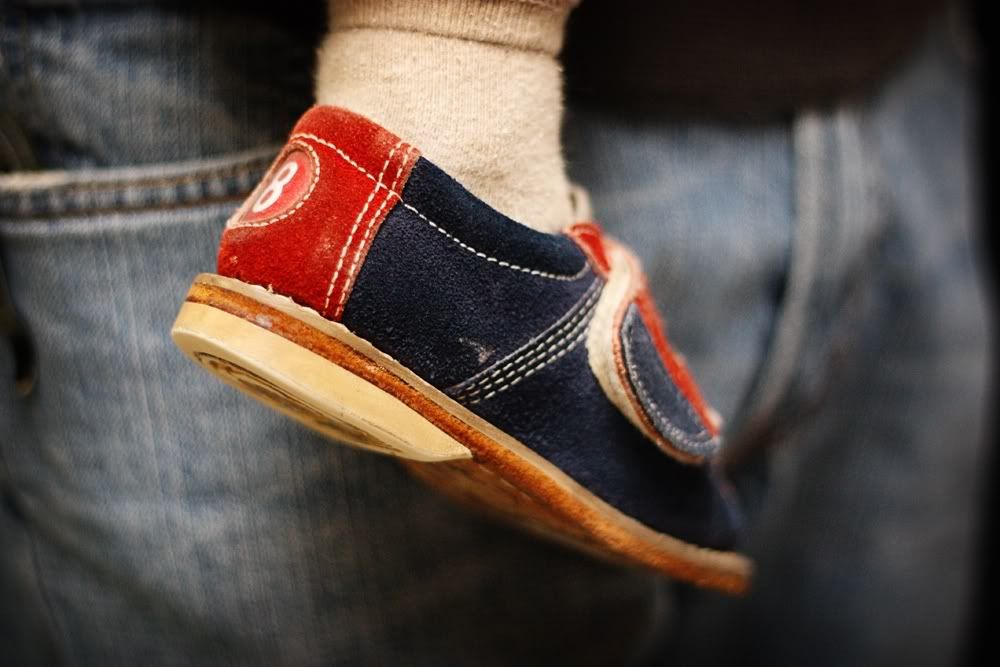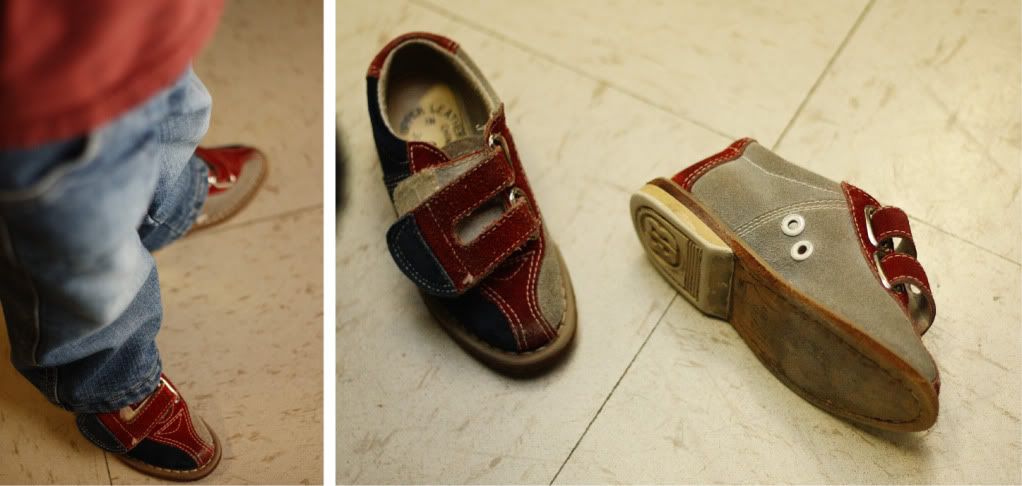 Everyone had a blast bowling. Daddy helped Barrett roll his ball down the lane, and he liked to watch it knock down the pins. He did pretty good for 22-month old. I was glad I took a bunch of pictures as soon as we got there. They were having league bowling, and apparently it was distracting them, so they ask us not to take pictures. Bah-humbug! I just wanted to document my baby boy's first time bowling. I didn't realize bowling took so much concentration. It was a Friday night with tons of families and loud kids everywhere, for pete's sake!

After bowling, Justin and I went down to the casino with his mom. We all have free money on Friday night, so we figured we'd try it out! Not much luck that night. Barrett rode back with Uncle Todd, Mimi and the girls. He cuddled up and watched movies with the girls until we came to pick him up. He didn't get to spend the night that night, but he'd stayed all night with them a few weeks back. I don't have any pictures of his first official slumber party at Mimi's, but I hear he got to watch movies in Mimi's bed, play in the bathtub and eat lots of snacks. I think he gave them an early wake-up call too! He loves hanging out with his cousins, and I'm sure they'll be many more slumber parties to come!